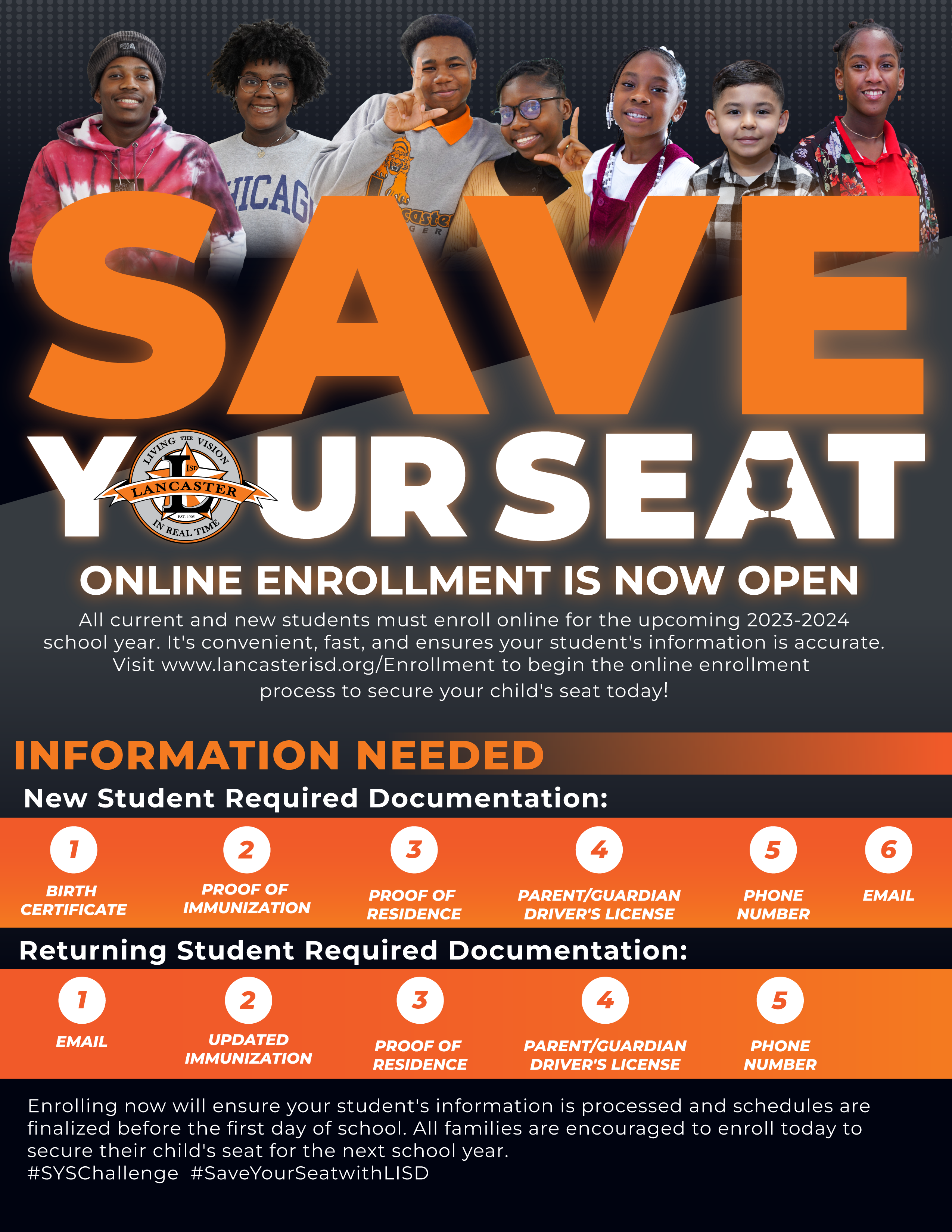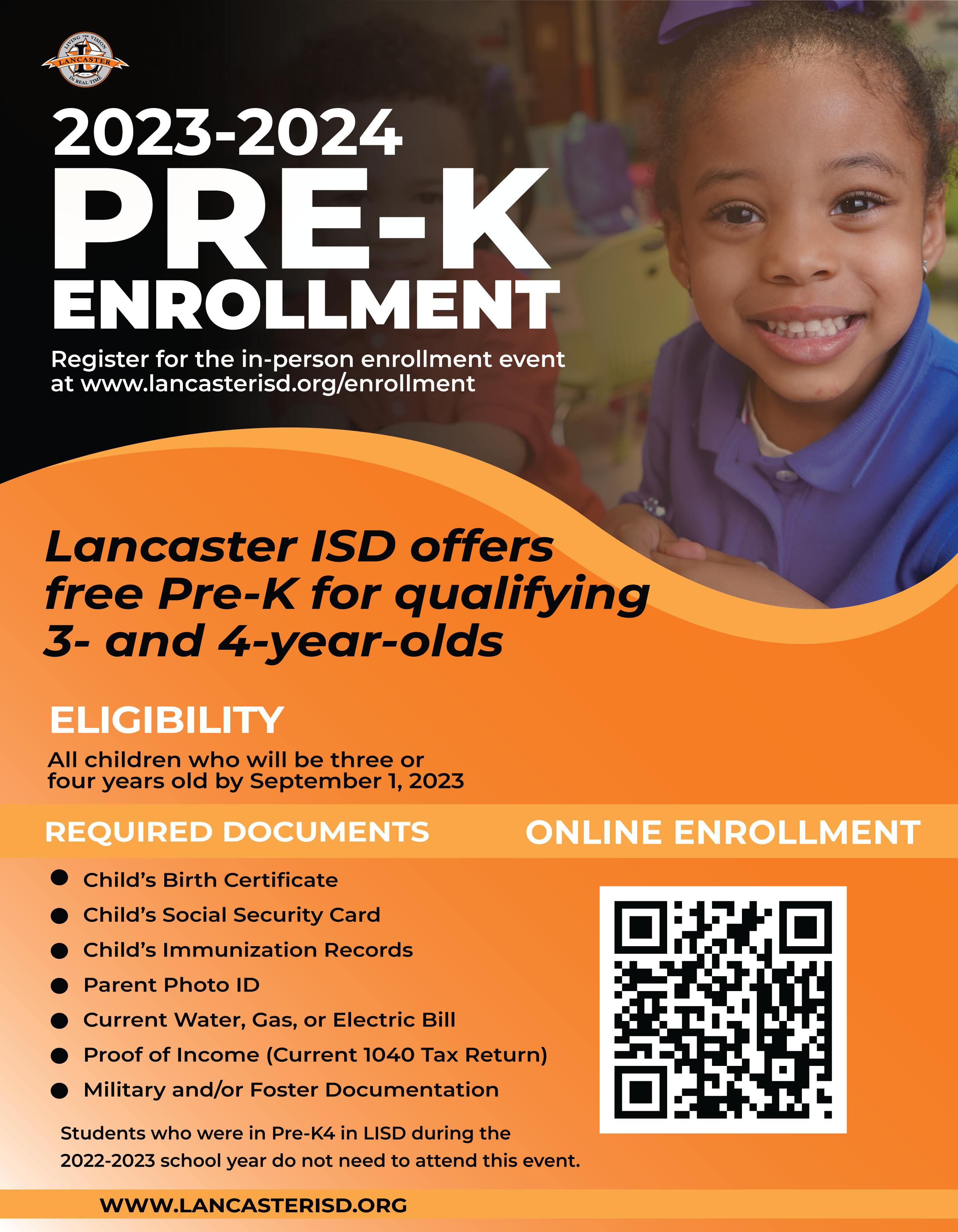 We are excited about your interest in Lancaster ISD!
Online enrollment for the current school year is still open! Online enrollment for the upcoming school year will open on April 1. All families should complete their child's online enrollment by clicking the button below. Information on Pre-K/Early Childhood may be found below.
New Families: Collect the required documents listed below and click the button below. Photos or scans of documents may be uploaded from that site. The district holds in-person events at the Centralized Enrollment location below for those requiring assistance.
See below for the list of required documents for enrollment.
Centralized Enrollment Location
1201 N. Dallas Avenue, Lancaster, TX 75146
Monday - Thursday: 8:00 a.m. to 4:00 p.m.
Friday: 8:00 a.m. to 12:00 p.m.
For any questions regarding enrollment, please click here Let's Talk.
Complete the pre-registration link below to begin your enrollment process with Lancaster ISD!
If you need support, this page contains a video tutorial, step-by-step directions, and a Q&A page. You may also click: Let's Talk
Registration - New to District
All enrollments will be finalized at a later date. Registrars will monitor applications on an ongoing basis to ensure that our families remain informed about the process and receive the latest developments in a timely manner. Depending upon your student's situation, you may be contacted by Head Start liaisons, a nurse, or a member of the bilingual department, as we move forward in the registration process.
We are excited about your interest in Lancaster ISD! Online registration is open! There are two options for enrolling your student.
1. Hybrid process:
Click the above button to get started. Either upload or skip the document upload. Click "Confirm Enrollment" and take a photo of the confirmation page. Bring the photo and your documents to the Centralized Enrollment location.
2. Face-to-face:
Those who need assistance with online registration or require translation services, may attend in-person at our Centralized Enrollment location.
For enrollment, withdrawals, records requests, transcripts, and enrollment verification, please send all inquiries to enrollment@lancasterisd.org
Parents can also email April Janeway, Executive Director of Student Data Management Systems, at apriljaneway1@lancasterisd.org for assistance.